Click Here to Watch Us on our Facebook Live Feed.
Facebook live feed will begin approximately at 9:45 a.m.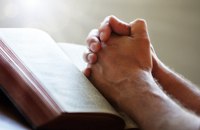 For over 26 years we have been serving the island of Guam in our walk with God.  Find out more how we got here.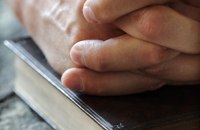 The Word of God is the standard for our convictions.  Find out more about what else we believe.

"Now to him who is able to do immeasurably more than all we ask or imagine, according to his power that is at work within us."
Play
... See MoreSee Less
2 weeks ago
Blessings and hello From California—- good to hear the word amen
Morning everyone - hugs 🤗
Amen!! Love you all - Happy Sunday!!
Hafa Adai from Saipan, GCC familia! 🥰
Watching it a bit late. It's 3:42 am here in Brussels, Belgium. Hello everyone!
James say it is a gift to breathe through the breath of soccer in California. Lead the gift of Women's Day table center pieces. Then play through marriage retreats on and off base. manipulative a lot.
Hi GCC church people. Art and Yolly Borgonia from the Philippines..late watched 💜💛🌺💚🧡
Praise be to God! Hopefully, you can stay safe and happy!
Load more